The cubs take part in many activities that work towards badges – when they are awarded one, please sew it onto the uniform in the position outlined below.
Only one 'Occasional Badge' and only the highest of each staged activity badge (Nights Away, Hikes Away, Swimmer, IT and Musician) should be worn.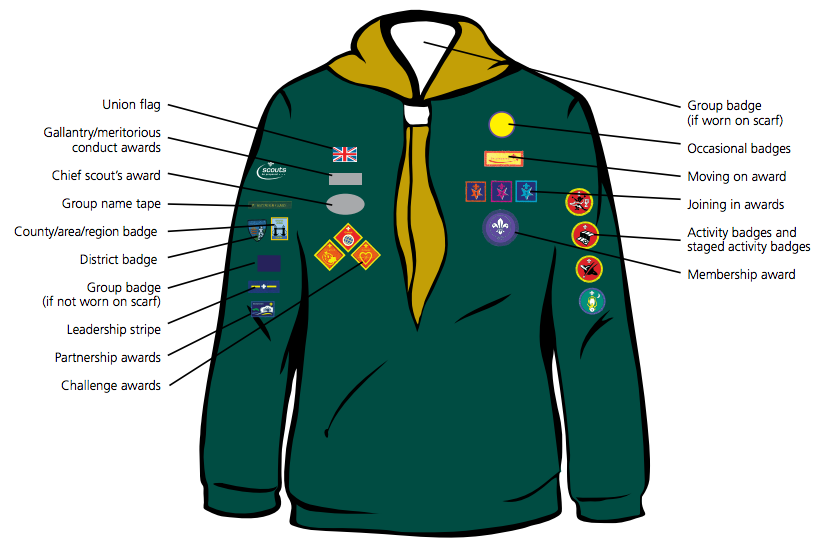 More information about the badge scheme can be found on the scouts.org.uk website.