Each member at 8th Letchworth has their own My.Scout page which only their parent/carer can access. Parents/carers can set themselves up with a log in an access it any time. This will enable you to keep track of future events, your child's programme, payments and much more.
There is a guide below this so if you are unsure how it works please take a look.           (The page shown is that of Brecon the scouts' mascot – the cubs page will show a cub uniform and badges)
Please check this page regularly throughout the term, it changes as we add and adjust things. It is worth checking the programme every week or two on the programme button as if things are different they will be changed on here.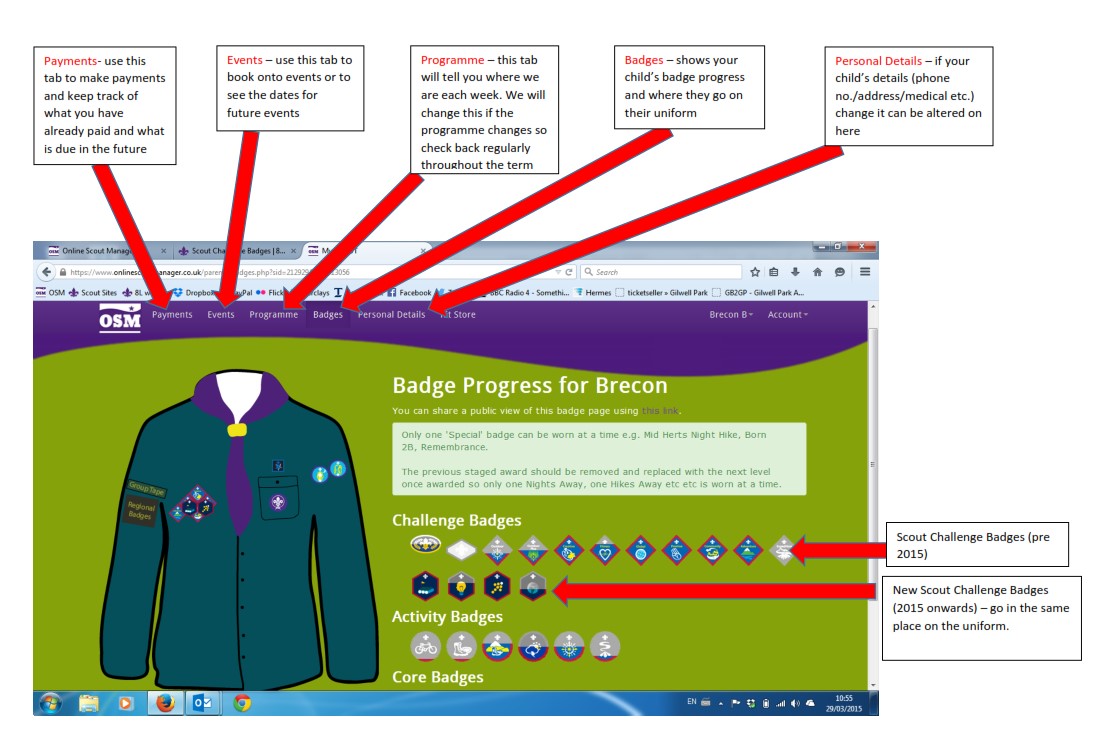 If anyone needs any help with their My.Scout page or is having problems accessing it, check we have the correct email address for you.